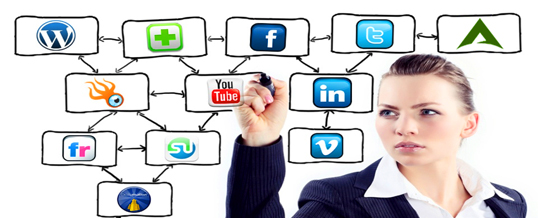 In today's world, online social media is exploding at a lightning fast speed covering the entire globe. Whether it's a kid or old age person, an individual or a company, everyone is connected with online social networking websites. The key reason behind this social buzz is the apparent connectivity provided by these sites.
Nowadays, several business tycoons and corporate houses are a part of these community websites. They actively participate in the social shout. Do you know why? Answer is quite straight forward. These social networking sites have a huge crowd over them and people find it the best medium to communicate their views to public.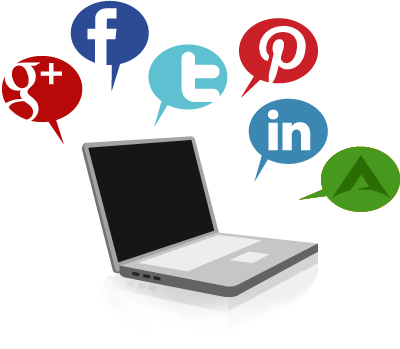 Social Media Sites offer you an idyllic opportunity to outshine amongst online crowd. Companies get benefited by making its wider reach to public. They get easy access to targeted audience to market their product and services. These social media sites have a crucial role in maintaining and managing the online reputation of company. Businesses are using these sites to stay connected with their customers. These social networking sites have become of much importance to both customers and companies. Companies can keep their customers updated about their new policies, products and offers while customers can stay in touch with the company for any kind of sales or support issues. Thus, social media has become a brand-building tool for companies.
Social Networking Websites – Best Digital Marketing Medium
What is digital Marketing?
Advertising or promotion of your products or services employing computers, smart phones, PDAs, tablets, etc to engage with customers is referred as digital marketing. Internet Marketing plays a vital role in digital marketing. Digital Marketing can be done via websites, emails, mobile applications, search engine optimization and social media optimization.
Amongst other digital marketing mediums, social media marketing plays a lead role. As per an online research, it was observed that active participation over social media sites, business houses can perk up their online presence significantly. It even helps you to find out your prospect clients and build new customer relationships besides four walls of your office.
What are benefits of Social Media Marketing?
Helps you to showcase your brand.
Helps in building a loyal community of prospects
Helps in maximizing digital exposure
Helps in expanding company sales
Helps in boosting company's trustworthiness
Helps in driving traffic and improving SERPs
Helps in significantly cutting marketing costs
Though there are countless social media websites to promote business but some of the key social giants are Facebook, Twitter, Linkedin, Pinterest, etc.
Don't let your opponents defeat you out in the social sphere. Your next prospect could perhaps come from social media.