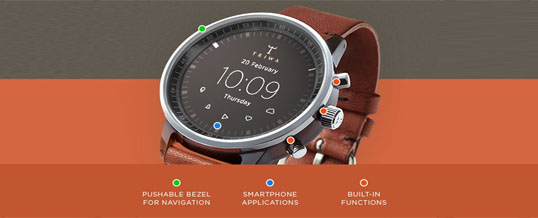 What is a SmartWatch?
A wrist watch accompanied by features and functionalities of a smartphone is said to as SmartWatch. Smartwatches are either designed on their own or when paired with a smartphone offers you features like internet connectivity, making phone calls, messaging, caller Id functionality, access to stock and weather updates, etc. Google, Apple, Samsung, Sony, Pebble and LG are some of the brands that currently have their smart watches in market.
History of Smartwatches
Smartwatches have a long history starting with Samsung with its first smartwatch phone SPH-WP10. Later in year 2003, Microsoft introduced Smart Personal Object Technology (SPOT) smartwatch developed by Fossil and Suunto. In the same year, Fossil released the Wrist PDA. Later on several companies jumped into this industry.
Change in Tides
The early smartphones were big, expensive and were not easy to use. Most of them were unable to solve the consumer needs. So, how do you look to early smartwatches with the current ones?
The answer is straight – "Smartphone Revolution".
With the technological advancement, smartphones have become small, powerful and efficient. The components of smartphones offered today are so small and efficient that could be easily fit into wrist watch.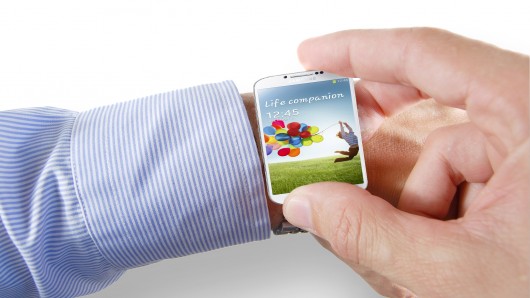 Emerging Trend of Smartwatches
Though smartwatches were introduced in market in year 2000 but still this industry is an infant in market. New and emerging technologies like Bluetooth 4.0, Corning's flexible Willow Glass are providing the prospective for development of sophisticated and enduring smartwatches then those presently offered.
Revolution in Smartwatches with Android 4.0 and 3G
When supplied with Android 4.0 OS and 3G internet connectivity, smartwatches have now everything in 240×240 resolution touchscreen display. Nowadays, these smartwatches operates as a smartphone via micro SIM card and has a microSD for storing data. With the built-in speakerphone, these smartwatches can be used for listening music, receiving and making calls, watching movies, etc. They can be paired with Bluetooth earplug for private conversations. With high speed internet connectivity and built-in camera, distances have fallen short as communication can be easily done via video calls. Tracking of current location and climatic conditions can be easily done with help of built-in GPS.
Smartwatch Brands available at present
Qualcomm Toq
Sony Smartwatch 2
Pebble Steel
Samsung Galaxy Gear
Motorola MOTOACTV
LG G Watch
Omate TrueSmart
ZTE Bluewatch
Apple Iwatch
WIMM one Watch
I'm Watch
Wryst Variance
Ventura Sparc Sigma MGS