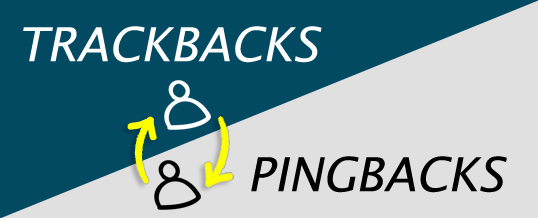 Many of the people often get confused among pingbacks and trackbacks as both of them are pretty much similar. They are used almost interchangeably. But, what exactly are they? Let's understand the difference between pingbacks and trackbacks in this post.
What are pingbacks?
Pingbacks are automated cross referencing system between blogs. A pingback is typically a comment which is created when you link to other blog in your blog's post. They are designed to give you notification when some other blogs links to one of your posts. Pingbacks can also be considered as remote comments.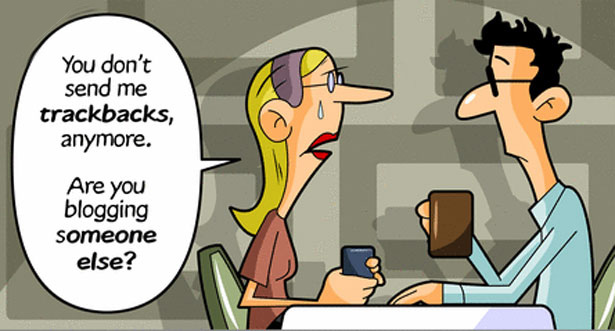 How do I create Pingbacks?
Consider Person A have some posts on his blog.
If Person B creates a link to Person A's blog post in his blog post. This automatically creates a pingback to Person A, if both blogs are pingback enabled.
Person A receives a pingback notification. This pingback is just like a new comment posted on blog post which has come to admin for moderation.
If Person A approves this pingback, then it get published in Person A's comment section with a link to Person B's blog post.
How does pingbacks appear?
It style of comments varies from theme to theme. Here is just an example of how does a pingback look like:

What are self-pingbacks?
When you create an internal link from one post to another post within your blog; you can see pingbacks in your comments section. Pingbacks within the same blog are called as self-pingbacks.
How to disable pingbacks?
If your blog is receiving a lot of spammy pingbacks and trackbacks, then its better disable them completely.
Go to Settings » Discussion.
Uncheck "Allow link notifications from other blogs (pingbacks and trackbacks)".

To disable pingbacks for specific page of post, you have opportunity to override global settings. You can easily disable pingbacks on individual posts via the Discussion metabox on your Add New or Edit Post page.

If you don't see the Discussion metabox, please make sure that it's enabled in your Screen Options.
How to disable Self-Pingbacks?
If you wish to disable intra-blogging pinging, you may use a plugin No Self Pings. This will turn self pinging off in blog.
What are trackbacks?
Trackbacks can be considered as references and acknowledgements which we often see at the end of PPT presentations or at the end of academic papers. Well in simple words, trackbacks is a way to notify legacy blog systems that you have linked to them.
How do I send Trackbacks?
Goto the post on other person's blog and look for 'Trackback URI' or similar.

Copy that url link and now come back to your blog, scroll down from the editor to the Trackbacks module and paste the URL into that box. If the blog where it was copied from is a WordPress blog, the URL will end with /trackback/.
One you publish your post, a trackback will be sent but the receiving site's admin may or may not choose to display it.
Benefits of Trackbacks
Trackbacks can be used strategically to:
1)   Drive traffic to your site
2)   Gain interest from a blogger
3)   Join in the community chat
Difference between Trackbacks and Pingbacks
On a surface level, trackbacks and pingbacks serve much the same purpose and that is to notify a blog owner that someone has linked back to their site. The difference is that trackbacks appear as comments with content. Pingbacks appear as a link with no content.
Also, Trackbacks are manual whereas Pingbacks are automatic (different communication technology).