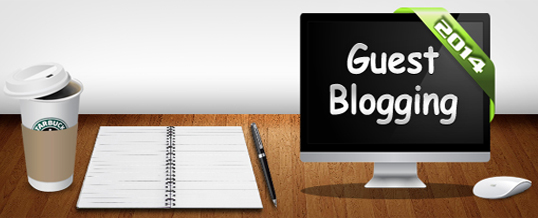 Guest Blogging – one of the most prominent SEO tactics which was used by SEO Companies is now no more valuable says Matt Cutts in his blog post. Google has always given preference to information sharing websites and blogs. Guest Blogging was started to share a valuable post with public with a credit to author's blog or website. But, in the past few years, people have started using it excessively. They are following paid guest blogging submissions and thus contributing spam just to earn high PR backlink. Taking this seriously, Google has not declared Guest Blogging as spam and continuing to the same practice will impede your website's ranking in SERPs.
Don't Stop Guest Blogging, Stop Guest Spamming
Besides considering guest blogging as Spam practice, Matt in his video said that Google is not going to target blogs such as Boing Boing where multiple authors update their posts. Google will still give priority to high-quality content, but shall put a stop on blogs and websites encouraging paid blogging services. On the question by several webmasters regarding Guest Blogging with a no-follow link, Matt said that as long as links are no-followed, there will be no impact on Page Rank and thus it's of no use. But, still a high-quality article with no-followed links will drive traffic and give exposure to new audience.