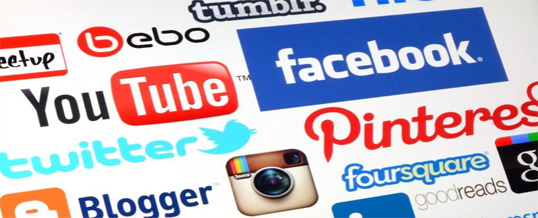 In this techno world, social media websites are having a vital role in enhancing brand identity. Facebook, Twitter, Pintrest, Agryd, Tumblr are giants in social media arena. These social networking websites helps in boosting the visibility of your company/website among social crowd. It is essential to know how to use these social media sites to its full potential so as to get benefited. Today, Facebook is not only most popular social networking website but also a very good online marketing tool for business.
Are you a Social Participant?
Few years back, traditional search engine marketing tools like emails, advertisements, SEO were used to increase visibility of your business. But now it has become almost mandatory to be an active participant over these networking sites. And why not, these websites have massive crowd where you may find your potential customer. Having your profile over these social media sites with a big amount of fans and followers will help you to outshine your business/company. These fans and followers are also very important in building brand recognition. In order to stay connected with your niche public, keep updating your social profile by regularly posting news and update, events and happening over to your profile on these social media sites.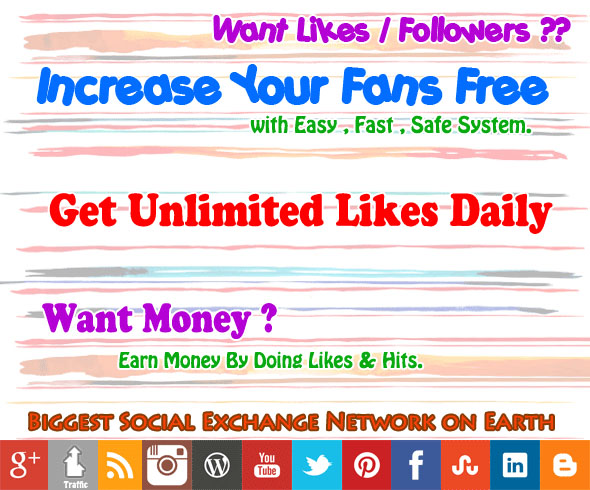 How to increase Facebook Likes & Twitter Followers?
Have you setup a new venture? Are probably thinking to receive Facebook likes or Twitter Followers without any more investment? Congratulations!! It is possible now with websites like:
www.justgethits.com
www.addmefast.com
www.getbyhit.com
www.likesasap.com
With these websites, you can give a thrust to your social profiles, which will help you to build your business identity. With these websites, you can quickly get Facebook Likes, Twitter Followers, Youtube Comments, Website Visitors and lots more. These websites provide you a common platform to mutually exchange likes, followers and shares.
How does these websites work?
The overall functionality of these websites is almost similar. Once you get registered, you will have to add your Facebook likes page or Twitter followers profile. Then you will have to like or follow others page or profile. For each like or follow you will earn certain points or credits. These credits will be deduced from your account when someone become your Twitter followers or Facebook likes increases.
So, these websites are offering easy and straightforward opportunity to significantly increase fan following on social networks and that too absolutely free. Have you increased your Facebook Likes and Twitter Followers!!