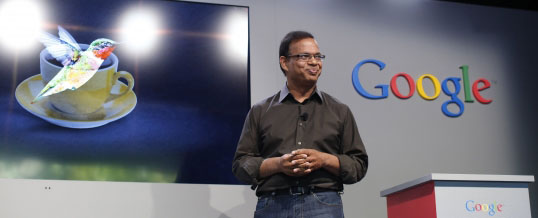 What is Hummingbird Algorithm?
Hummingbird – an all new Google's SEO Algorithm which was launched on September 27th 2013 (Google's official birthday) making Google 15 years old. Claiming to be more conversational (human way) in search queries, Google introduced this algorithmic update. Google's search Chief Amit Singhal said that the algorithm is based on semantic search and is designed to be more precise delivering fast query results.
When was Hummingbird Algorithm launched?
Hummingbird Algorithm was activated about a month ago but Google officially announced it on its 15th Birthday which was September 27th 2013.
Are the previous Penguin and Panda SEO Algorithms dead?
No, all the previous SEO algorithms are still active. With the launch of Hummingbird SEO algorithm, Google has refined the search experience completely. A more emphasis is now laid on "Conversational Search".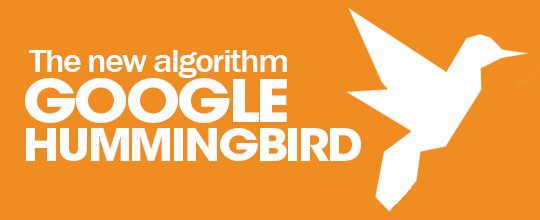 What are the key features of Hummingbird Algorithm?
Semantic Search:

With the introduction of semantic search to this algorithm, Google tries to improve search precision by understanding the contextual (relative) meaning of terms and searcher intent as they appear in the searchable dataspace. Instead of relying on one or two keywords, it now considers a query in context. The key reason behind is that people mostly searching long phrases or full sentences, especially questions, rather than simple keywords.

Social Signals:

A special emphasis has been laid on content marketing (sharing of content). In order to rank higher in SERP's you need to have influential profile over social networking websites. The number of fans and followers over your social profile indicates that you have been influential over to these websites.

Google+:

Google is trying to promote its product "Google+". So, if you assist in this task, you are surely going to succeed. Hummingbird is perhaps going to offer you high rankings in search results if you are capable to demonstrate influence of Google's network.

Mobile Optimization:

Besides semantic search, you need to optimize your website for mobile search (i.e. responsive website design is recommended) and to formulate the content which attract mobile specific searches.
What are the tips to rank high in Google after Hummingbird Update?
SEOs must comprehend and familiarize themselves to semantic search and knowledge graph.
SEOs must supply exact answers to the questions which people are seeking.
SEOs must become social by sharing their content to social networking sites esp. on Google+.
SEOs must exercise sentences with long tail keywords in their articles rather than one or two keywords.
SEOs must supply content in form of questions and answers as Google is more interested in offering "answers" rather than "results".
SEO's must include natural human voice tone in their content since voice searches in smart phones are getting increasingly popular.