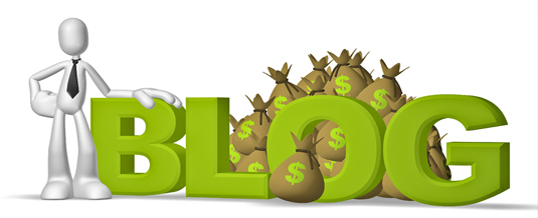 What is a blog?
Online Personal Journals are sometimes referred to as blogs. A blog is a digital platform where individuals can share their daily/life experiences and express their thoughts often permitting reader to comment.
What does blogging means?
Maintaining or updating a blog by adding new content is referred to as "Blogging".
What is a Blog Post?
An individual article on a blog is termed to as a "Blog Post".
Who is a blogger?
A person who updates or maintains a blog is known as "Blogger".
Why you need a blog?
If you wish to become a successful entrepreneur for online business; a blog is must for your website. Few key reasons to have a blog on website are stated below:
Connectivity with Customers: Blogging is an absolutely free of cost and down-to-earth method which not only helps in keeping the customers updated about the new product and services but internal culture of company as well.
Discover new Customers: When you keep on blogging good posts regularly, people might become a regular reader of your blog posts. Gradually, it starts developing a sense of trust in you and might someday these readers becomes your customers.
Know the interest of public: Suppose you wish to launch a new product in market and you need to know the feedback of people over it; blogs are the best place for it. Your readers may give their opinion or suggestion in blog comments.
Source of Side Earning: If you write well and are able to draw traffic on your blog, you can easily generate a handsome income from your blog. You could apply for Google's Adsense program or can try out other affiliate marketing websites for advertisements.
Secret Weapon for SEO: Blog offers you an opportunity to add keyword-rich content to your website and posting high quality content on regular basis will make you search engine's best buddy. Visibility of your website will dramatically rise over time.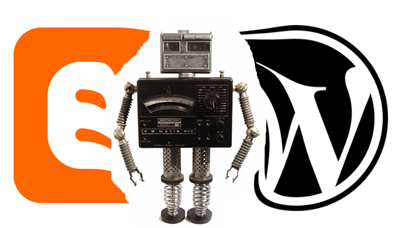 Why should blog be updated regularly?
Below are few reasons which clearly state why you should you maintaining your blog regularly.
Retain Existing Readers: Just think, will you buy a newspaper or a magazine everyday whose content remains same all the time. Probably not. The same thing applies to the blog content as well. If you do not maintain or update your blog, there is probably no reason for the existing readers to come back as there is nothing new for them to see.
Attract New Visitors: New blog posts not only offer a reason to return to your blog but also help in enhancing the visibility of website in search engines. A new blog post acts an entry point for visitors to come across your blog via search engines. Increase in number of entry points increases the chances that new reader will drive to your blog.
Explain your Expertise: Blogs provide you an ideal platform to share your knowledge, and regular blogging of specific topics will make you master in your field. Public is more likely to buy products and services from you when you share your expertise with them.
Better SERPs: Fresh Content is one of the biggest factors that Google looks at while ranking your website. The more fresh content you feed search engine spiders, higher rankings you will receive by them in search engines.
Builds brand, Trust and Reputation: When you seldom publish posts, visitors might pin-point about the veracity and credibility of information written by you. And why not; because they are not familiar with you. But, when you consistently keep on posting new and informative content on your blog; it gradually build up a sense of trust in you. It also helps you in building online reputation and offers you a brand identity.
Monetary Opportunities: When you start receiving a huge crowd, you may create a premium membership area on your website which serves exclusive and premium content to the members. You can even make money by offering affiliate advertisements. You can also go for Google's Adsense program to generate income. It doesn't matter whether you host blog on your domain or run over a free hosting website, in both cases you can generate income.
Few popular blogging websites
WordPress
Tumblr
Weebly
Agryd
Typepad
Squarespace