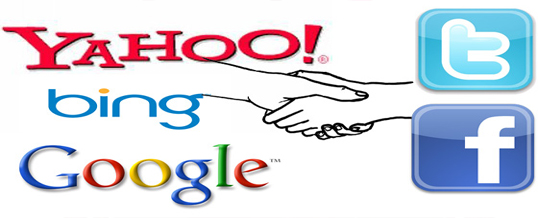 What is Social Media Marketing?
Social Media Marketing is a technique of attracting visitors or traffic through social networking websites.
What is need of Social Media Marketing?
Almost each individual is now over social Giant 'FACEBOOK'. Facebook itself have 1,110,000,000 users. Besides this there are numerous other popular social networking sites like Twitter, Google Plus, Agryd, etc with millions of users. So, this much of crowd cannot be neglected. Therefore, these websites plays a vital role in marketing and brand promotion of your product and services. They are acting as one of the powerful means of advertising.
Role of Social Media Marketing in SEO
Once you are finished up with your SEO content, you need to market it. None other than social networking websites can be the best content marketing medium. It is truly said "Sharing is Caring". GoogleBot gives priority to the unique and informative content. GoogleBot likes the content that is shared frequently thus offering you chances to rank high SERPs.
Influence of Social Media over SEO
Spending time over Social Media Optimization is beneficial in long run. Spreading your backlinks over these social networking websites will boost your SEO and will significantly drive traffic to your website.
Incorporating a Social Strategy
Introducing social media into existing marketing plan is easy and straightforward but pays dividend in log run. Below are few actions to be introduced to your SEO strategy for better results:
Install Social Feeds on web pages.
Encourage Social Sharing via social widgets on blog posts.
Manual content sharing via social channels.
Embed social links naturally wherever possible in you page content.
Ascertain that Social Pages are connected to your website.
Be a Social Human
Now-a-days, after introduction of Google's Humming Bird Algorithm, it has become crucial to have your blog /knowledge base content shareable. If it is not sharable, then it's a waste of time. You need to embrace social media and become a social human so as to win search engines.